Power surges can damage electronic equipment if not adequately protected. Surge arresters protect a variety of equipment, distribution transformers, power transformers, underground cable, and insulators, from overvoltage. The proper arrester selection can prevent equipment damage.
The first step to selecting an arrester is determining the required arrester maximum continuous operating voltage, MCOV, or continuous operating voltage, Uc. There are several factors, such as grounding conditions and temporary over voltages, that can affect the arrester MCOV selected. It is important to know system characteristics and point of use.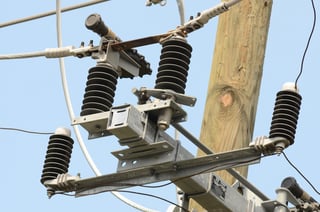 The second step will require a classification selection. There are several classes of arresters for distribution, station and transmission applications. Each of these will have different protection characteristics, energy ratings, pressure relief, cost and more.
Electronic devices need to be protected from voltage surges. The rating of the arrester, the class of arrester and the location of the arrester all play a part in the surge protection. The application and selection of the surge arrester requires a thorough review of the power system, including voltage, system stresses, switching surges, grounding method and MCOV.
Zinc-Oxide Arrester Design and Characteristics PDF