Lightning protection devices date back to the mid 1700's. Early technology, such as the lightning rod, originally provided protection for homes, before being adapted for use on the telegraph and electric grids.
The modern term "arrester" was first used in the mid 1800's for simple gap devices that protected telegraph lines. These products consisted of a simple gap and could be operated remotely by the telegraph worker.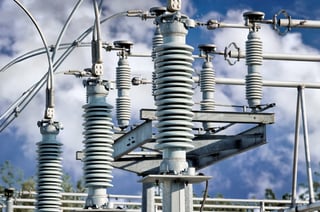 As the electrical grid evolved, engineers realized a new device was necessary to protect high voltage power equipment. Early devices, such as the electrolytic arrester, were introduced in the early 20th century to meet the growing power needs. Relatively short lived technology was introduced over the next twenty years, until the introduction of the Silicon Carbide (SiC) technology in 1926.
Variations of the original SiC arrester, still using the simple gap, dominated the arrester industry for the next fifty years. However, in 1976 the arrester world experienced a dramatic shift with the introduction of the first high voltage Metal Oxide Varistor (MOV) surge arrester. The drastic increase in protective capability made the MOV arrester an instant success. MOV arresters have been continually improved over the last 50 years, and the technology is still in used today.
Learn more about the history and evolution of surge protection technology through our upcoming webinar.