Are you getting the most out of your network LAN? Learn how Hubbell can help you take advantage of the Passive Optical Networks at your location.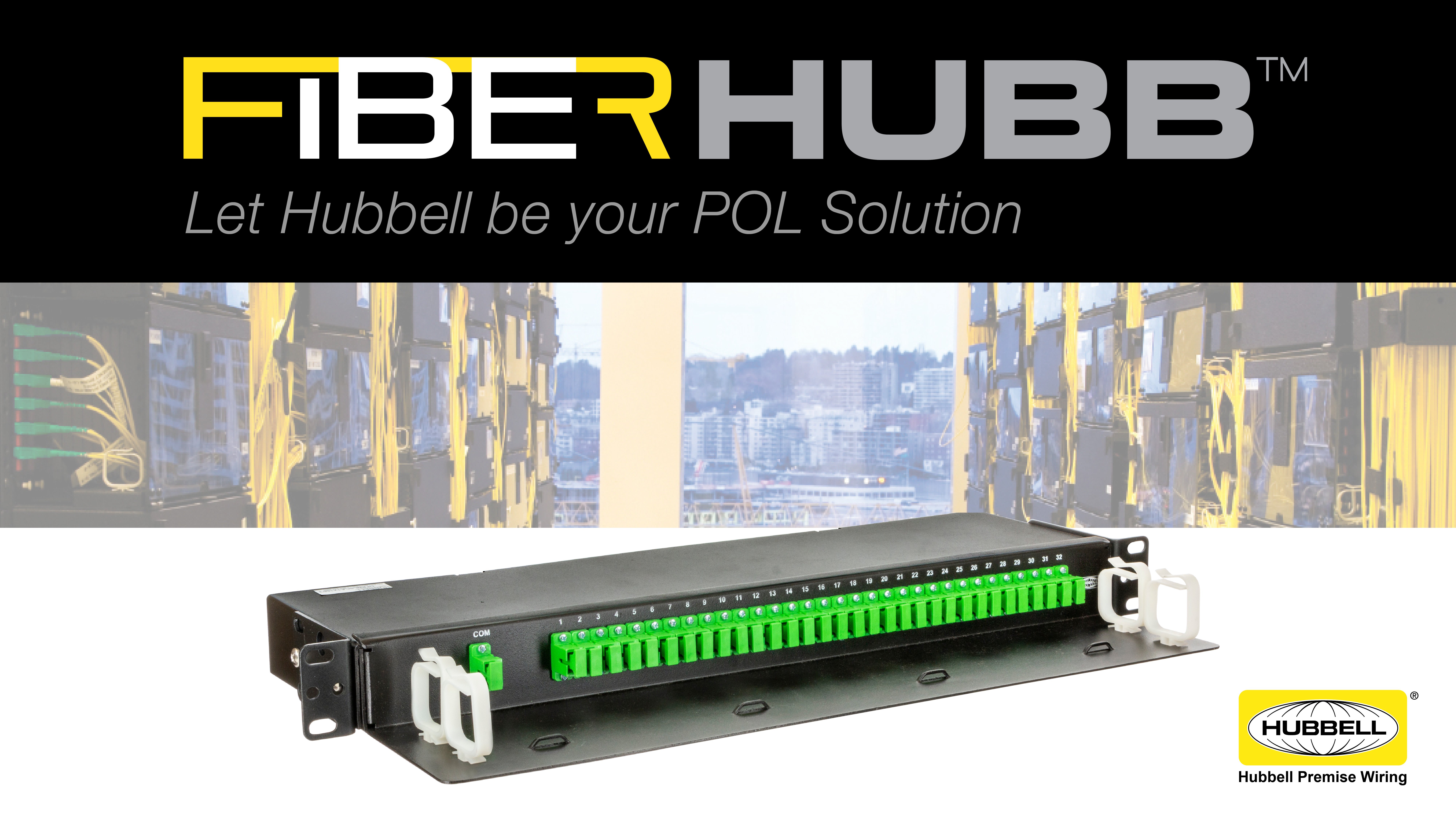 Are you getting the most out of your network LAN? In this blog, we will go over the evolution of Passive Optical Networks, the advantages and how Hubbell can help you take advantage of the Passive Optical Networks at your location.
How Passive Optical Networks Evolved
Passive Optical Network (PON) technology is a familiar and effective fiber optic-based workhorse when it comes to broadband communications. Since 2004, tier one network service providers (AT&T, Verizon, etc.) have been providing residential subscribers voice (telephone), data (internet) and video connectivity on an extremely large scale.
In recent years, the same proven technology has increasingly been adapted to commercial and mixed-use applications for office buildings, hospitals, senior living, college dormitories and more. With the expansion of Ethernet Local Area Network (LAN) technology, applications such as wireless access, security cameras and intelligent building systems has expanded Passive Optical Networks into, and new technology known as Passive Optical LAN (POL). The future of fiber-optic based LANs, i.e. POL is very bright.
The Advantage of Passive Optical LAN
The fiber optic POL provides the advantage of high data rates over long distance with maximum control of user endpoints. The traditional distributed and aggregated Ethernet switch-based network has been collapsed into a network with two primary components:
The Optical Line Terminal (OLT) connected to the network primary enterprise switch/router.

The end user optical interface known as the Optical Network Terminal (ONT).
This architecture offers substantial CAPEX and OPEX savings with documented deployments exceeding 30% savings in the first year.
POL can achieve distances of up to 20 kilometers without need for re-transmission or boosts of signal. A redundant network can be achieved with low incremental costs. With POL, there is an advantage of scalability while maintaining reasonable costs and less overall hardware to maintain. This type of LAN has been proven to provide a long lifespan and allow endpoints to be upgraded and refreshed while the physical network is constant.
Those designing and constructing large multi-room or multi-area structures—like new office buildings, hospitals and hotels—take notice. The POL is delivering high quality, reliable Wi-Fi mobility, telephony, video for every user. Additionally, building owners expect the use of the POL network and overlaying incumbent technologies. The result, lower operating and maintenance costs. The quality and reliability are much superior compared to traditional deployments.
Hubbell's Passive Optical Network Advantage
The Passive Optical LAN can be configured in many ways such as:
Pure fiber to the desktop/work area or hybrid networks with optical fiber to the ONT

Legacy copper category cable to the desk
With a mix of high-quality fiber and copper related components, Hubbell delivers every connectivity solution needed for the POL in one place, with all products delivered from one supplier, and designed to work seamlessly together in any network. Call your Hubbell representative for more information and begin putting the Passive Optical LAN advantage to work in your location.
To learn more about the Passive Optical Network solutions from Hubbell, please visit our website.