Introducing Hubbell's new OCSP Series Splice Cassettes as a part of the FIBERHUBB solution for fiber cable networks. Learn how our splice cassettes simplify and benefit data centers today.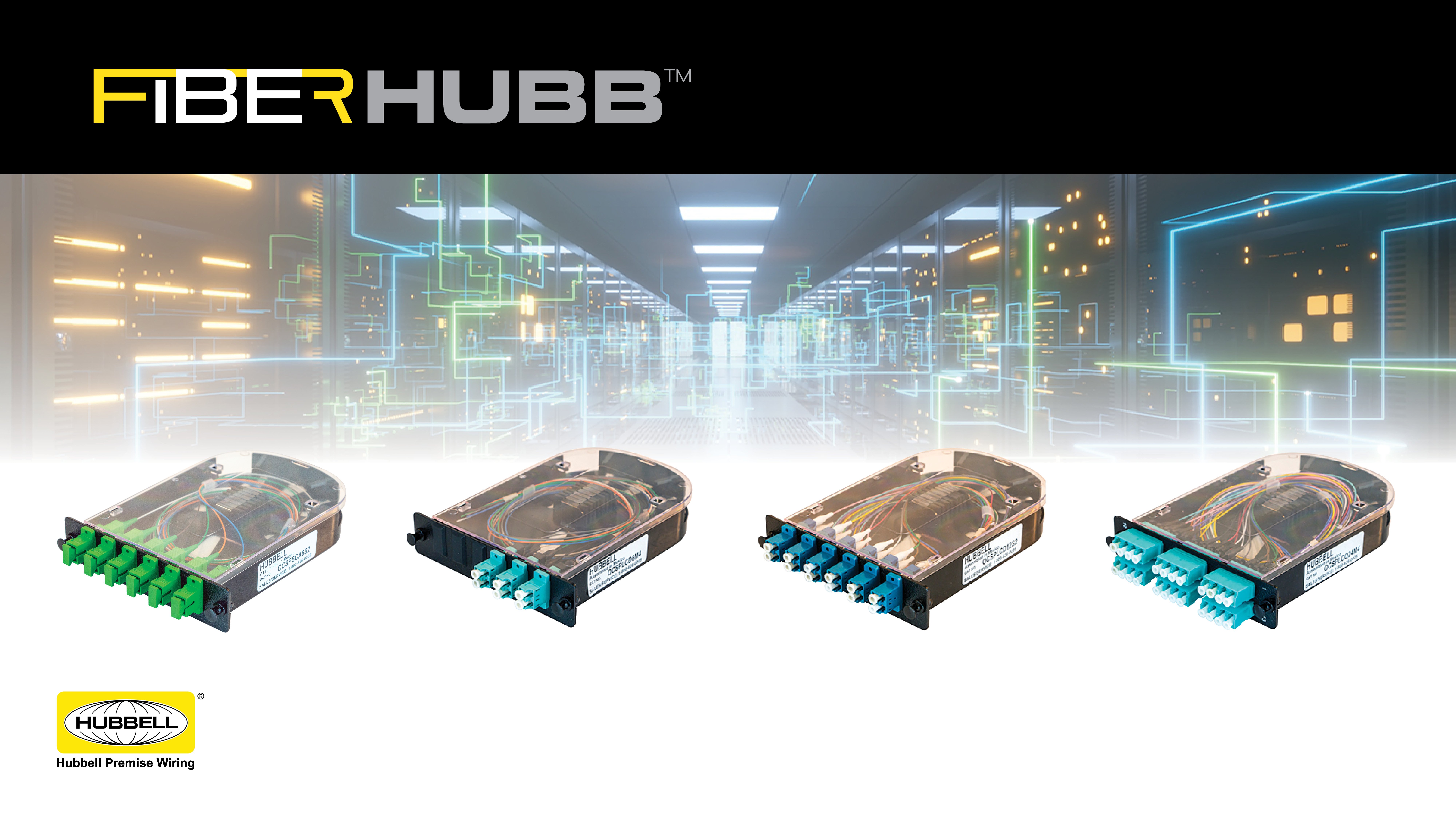 Today, more enterprise data centers are taking advantage of the convenience of splice cassettes as part of their fiber management strategies. These innovative devices deliver many benefits, including protecting the fiber and consolidating connections, helping manage cable complexity, taming chaos and maintaining fiber density. Hubbell's OCSP Series Splice Cassettes make installation faster, cleaner and surer with pre-routed fibers and convenient splice sleeve management. The splice cassettes allow easier accessibility to streamline repairs and replacement of adapter panels, pigtails and splice trays with a single SKU, reducing ordering complexity, packaging and inventory.
Hubbell's OCSP Series Splice Cassettes are available in standard LGX format, making them compatible with any LGX compatible rack or enclosure on the market. Most operators find this level of compatibility provides increased flexibility as they grow and can be a significant benefit in an evolving data center.
Offered in a wide range of configurations, Hubbell's Splice Cassettes match with whichever combination of fiber type and port connector is needed. OCSP Splice Cassettes are a part of our total FIBERHUBB data center solution which includes high quality enclosures, cable, connectivity, patch cords, fiber panels and more.
To learn more about OCSP Series Splice Cassettes, reach out to your local Hubbell distributor or representative. Our experts can provide additional detail on how OCSP Series Splice Cassettes benefit your data center solution.