As technology demands shift, follow the Hubbell Premise Wiring blog to stay you up-to-date with what's new and what's next.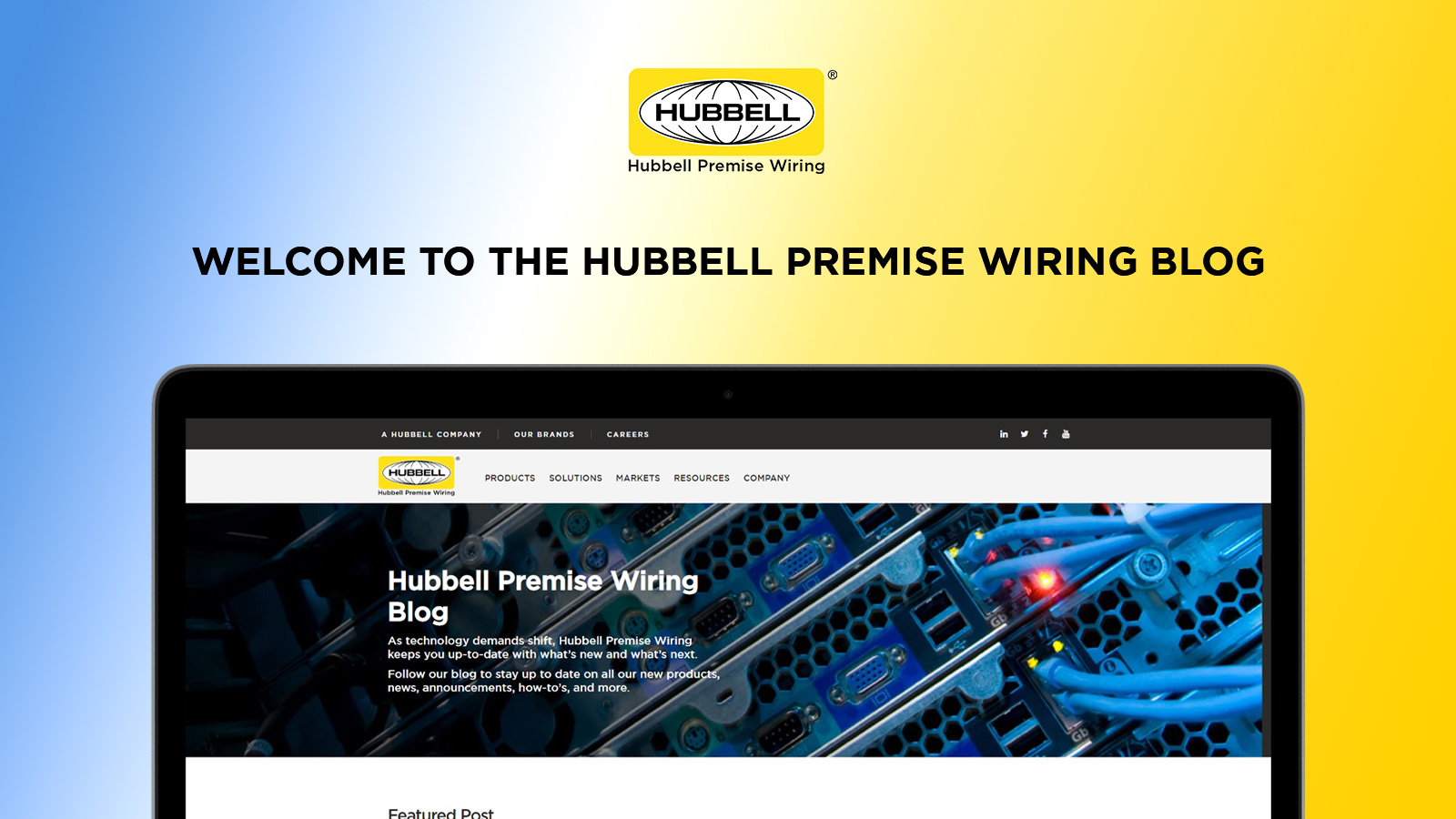 Hubbell Premise Wiring is committed to maintaining a tradition of excellence and delivering unmatched quality, innovation and reliability. Our solutions offer a fully integrated system of copper and fiber network cabling and components that are designed to exceed all applicable standards for performance and reliability.
We are excited to announce that Hubbell Premise Wiring has developed a robust online community for information sharing to educate customers about our products, keep contractors and other professionals up to date on the latest product information, and provide valuable how-to content for installers.
In addition to our blog, we are actively posting on other social media platforms such as:
On these platforms, customers will find interactive content, such as videos and eTours, new product announcements, installation and informational guides, updates to codes and standards, and where to find Hubbell at various tradeshows and events throughout the United States. These online platforms also offer an excellent way for contractors, specifiers, and installers to ask questions of and interact with other customers and the industry experts at Hubbell Premise Wiring.
"The best way to keep up with what's new and what's next at Hubbell in terms of products, industry updates, announcements, and how-tos is by subscribing to our new blog and following our social media platforms," says John Carroll, Vice President of Marketing "There's never been an easier way to stay on top of what's happening – and to be the first to know about exciting Hubbell solutions."